Pocumtuck Ridge Trail
The Pocumtuck Ridge Trail is a hiking trail that extends from South Sugarloaf mountain in Deerfield, MA northward to Rocky Mountain in Greenfield, MA. Approximately 15 miles long, it is accessible from many trailheads and features dramatic views from its traprock cliffs. Much of the trail is on conservation land. Blue blazes mark the trail, with the addition of small blue square metal markers at certain locations.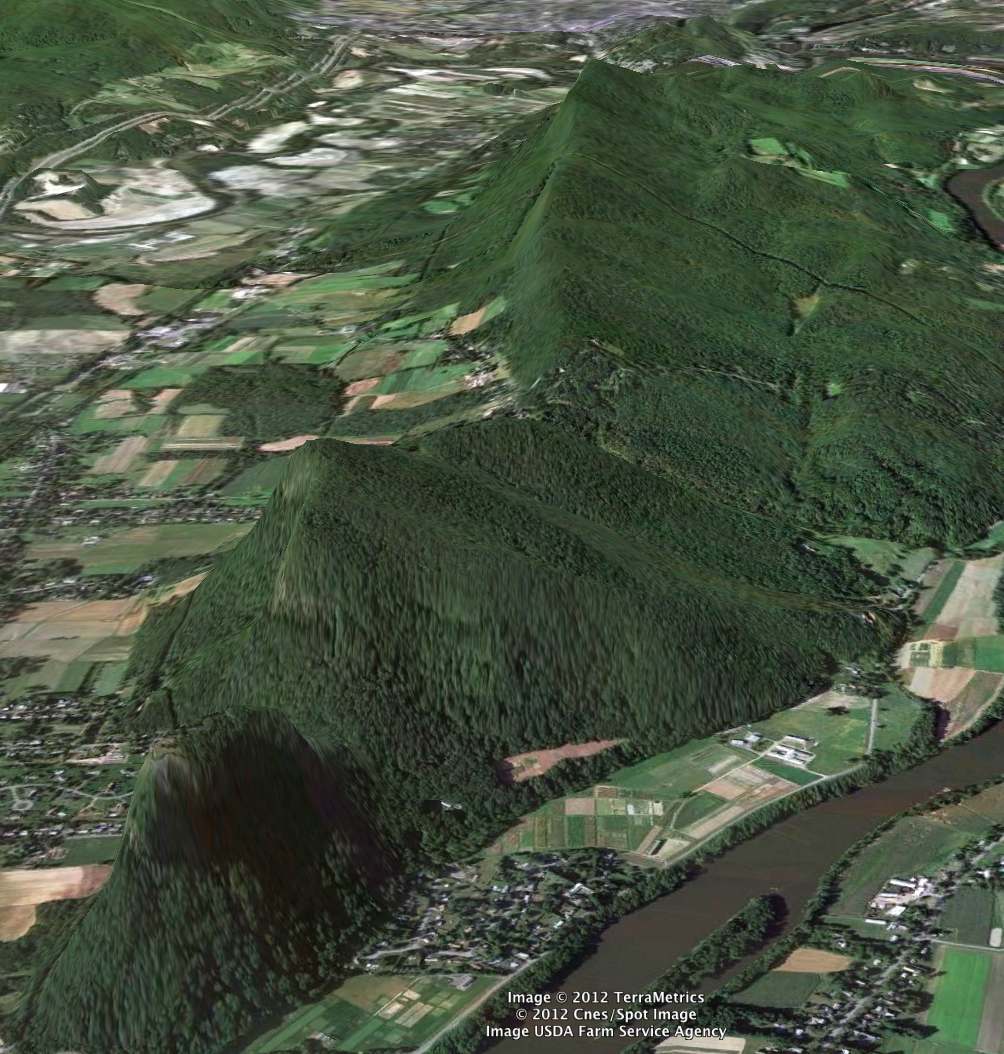 Trip Planning
History, Reference, Information Elsewhere
...the northern-most subrange of the Metacomet Ridge mountain range of southern New England...
Among the members of the Pocumtuck tribe was Chief Wawanotewat, better known as "Greylock"...
..."The earth over the beaver's head we call Sugarloaf, his body [Pocumtuck Ridge] lies just to the north of it"...
New England Lost Ski Areas Project
Sponsor of the trail
PRT is in blue. Courtesy of the Town of Greenfield.
Big brother to the PRT
---
Site © 2011–2020 by Paul Bissex. This is an open source project.